KIA cars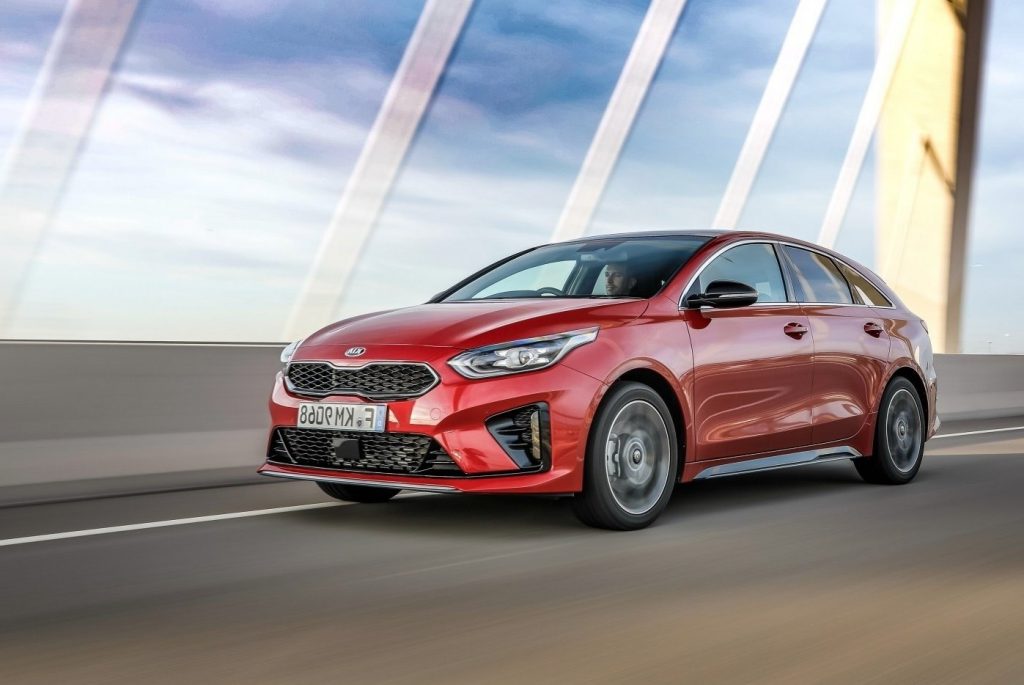 The South Korean car manufacturing company KIA began working since the end of 1944. In the early years they produced two-wheeled vehicles – motorcycles and bicycles.
Production of cars was adjusted only in the 70s of the XX century. Due to major financial problems, the company was forced to unite with another manufacturer. In 1998, important events occurred – KIA Motors was fully purchased by Hyundai Motor Group.
According to statistics for 2016, global sales of cars under the KIA brand exceeded 3 million copies.
The lineup
KIA Motors Corporation is rapidly developing in all directions. This allows you to create high-quality and reliable cars that are popular drivers in more than 170 countries around the world.
The following models are sold under the KIA brand: Cerato, Ceed, Optima, Sportage, Rio, Sorento, Stinger, Soul, Picanto, Forte and others.
High confidence in the manufacturer is reflected in sales. In the world, more than 2,689,000 vehicles of all models were sold in 2018. Leaders are:
Sportage – 440,428 units;
Rio – 293,004 units;
Sorento – 237,027 pieces;
Picanto – 186,531 pieces;
Soul – 158 010 cars.
The top ten best-selling KIA cars are completed by the Niro model, which has sold around 106,116 units in the world.
KIA VIN
Although the manufacturer adheres to uniform standards in the preparation of a personal number, its location varies depending on the car.
Most popular locations:
under the feet of the front passenger, behind a plastic element of the decor;
on the left side of the bottom of the windshield, on the front panel;
middle rack, driver's side;
front wing on the passenger side (access from the engine compartment);
under the middle right stand on the frame;
for the right rear locker (liner).
VIN KIA Specification 
Like most automakers, KIA adheres to the global standard in the formation of an identification number only for models intended for the North American market. For other countries, the 9th position of the VIN does not have information about the checksum.
Based on the first three characters, the country of origin is recognized:
5XX, 5XY – United States;
CGK – Morocco;
KMK, KMX, KNA, KNB, KNC, KND, KNE, KNF, KNG, KNH – Korea;
LJD – China;
TMA – Czech Republic;
U6Y, U7Y – Slovakia;
X4X, XTK, XWE, XWK, Z94 – Russia;
XWW – Kazakhstan;
Y6D, Y6L – Ukraine.
In addition to this, on the basis of the symbol number 11, the exact place of assembly is determined:
5 – Hwa-Sung, Korea;
6 – Sohari, Korea;
7 – Korea;
A – Hwa-Sung, Korea;
D – Karmann (Sportage), Germany;
J – Ostrava Hrabova, Czech Republic;
L – Zilina, Slovakia;
R – St. Petersburg, Russia;
S – Sohari, Korea;
T – Korea.
For the serial number allocated 12-17 positions.
Check KIA VIN
To independently verify the accuracy of the information provided by the seller of a KIA used car, it is enough to give a VIN-code for verification. Based on these data, experts provide a detailed report containing the actual mileage, the number of owners, the frequency of maintenance, and so on.
Showing the single result
Standard check

9.99

€