TOP5 female cars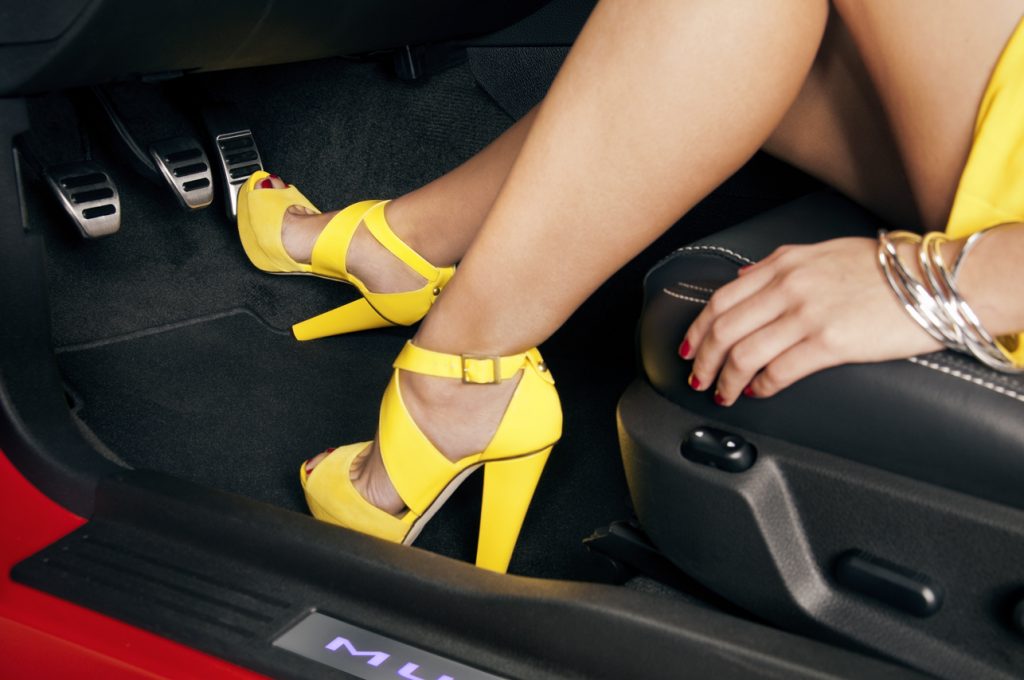 Modern life requires speed, time saving and mobility. Perhaps everyone agrees that before the woman behind the wheel caused surprise and talk about her, but now everything is different – avtoledi quite a common thing. Today, a wonderful "weak" sex is a worthy competition to the "strong." And while men are skeptical look towards women behind the wheel, women improve their driving skills, which makes them equal participants in the road. In general, looking at the statistics, it can be said that the car users are distinguished by their accuracy in driving and low accident rates. Tastes on cars in women and men are somewhat different. Women prefer nice, not bulky, comfortable, compact and neat cars. And most importantly, that they clearly fit their character and lifestyle. Below we will provide you with the top 5 female cars.
Nissan juke
  
Of course, in the first place, what attracts in this car is a pretty name. Further, it is impossible not to pay attention to the unusual look of this car. If you combine an SUV and a sports car, then just they will resemble the Nissan Juke. This car is suitable for a girl who likes to be in the center of attention, she likes sports, enjoys creativity, she always has a lot to do and she is light on the rise. You can easily use such a machine both in the city and in the country, for example, if you decide to go on a picnic, as Juke has a high lift, he will cope with any unevenness on the road. The control panel of the car is similar in style to that of a motorcycle, the interior is also distinguished by originality.
---
Mini cooper
  
This handsome man with his retro style always catches on his eyes the passers-by. It is small, but very reliable, easily manageable and roomy. This car is also called the guardian angel of the girl, as it has a high security system that detects any threat in advance, which allows taking action in time. Inside the car, everything is thought out to the smallest detail. The girl who chooses this car has an exquisite taste, her gait is graceful and light, in dress she prefers classic. Mini Cooper does not leave indifferent and many celebrities of television.
---
Daewoo matiz
This car is unpretentious to maintain, it is easy to park it on a narrow street, it is convenient and economical. It is intended more for trips around the city, as its suspension and clearance are not intended for a bad road. Also note that he has a small trunk. This machine is suitable for girls and women of any age who are in a hurry to work or study, and on the weekends they attend painting or dancing circles. Its technical characteristics and price are attractive, so when buying Matiz often choose as the first car. By the way, the usual appearance of all cars – has been updated, and now the car is presented in a modern design, which will appreciate the modern woman.
---
Hyuindai getz
This car like women for its compactness and comfort. It is easy to manage, stable and economical in fuel consumption. Despite its size, its interior is very roomy. Getz is often chosen by young moms who are always busy. And this car serves them as a loyal assistant to take the children to the garden, go to the supermarket and go shopping with friends, go to the gym and much more you will also have time to do with it. His agility will impress any girl.
---
Volkswagen Golf
This vehicle is just power and strength. Golf comfortable, reliable, roomy, easy to manage and with excellent sound insulation. It can be compared with a reliable, strong and confident man, with a wide stone back, behind which you will feel safe. Such a car will also choose a confident, purposeful girl who loves the rigor, conciseness and comfort to look with the Volkswagen Golf as one.
In general, the concept of "female car" is relative. After all, cars are not divided into female or male. And the "female" machine will be the one that the woman chose, based on her temperament, lifestyle, the area where she lives, and so on.
If you decide to buy a used car, we advise you to contact our CARVIN-info service to check the VIN code and get a full report on its history.